Janis Cook: ...brilliant touch, astute phrasing and expressive dynamics

The Australian,

SOLOIST
CHAMBER MUSICIAN
ORCHESTRAL KEYBOARD ARTIST
CONCERT CURATOR
CREATIVE DIRECTOR
TEACHER
WRITER
ADJUDICATOR
PHOTO by Robert Birze
CONNECTION 3:

In the Manner of Austen

(October 17)
See the EVENTS page for tickets and further details.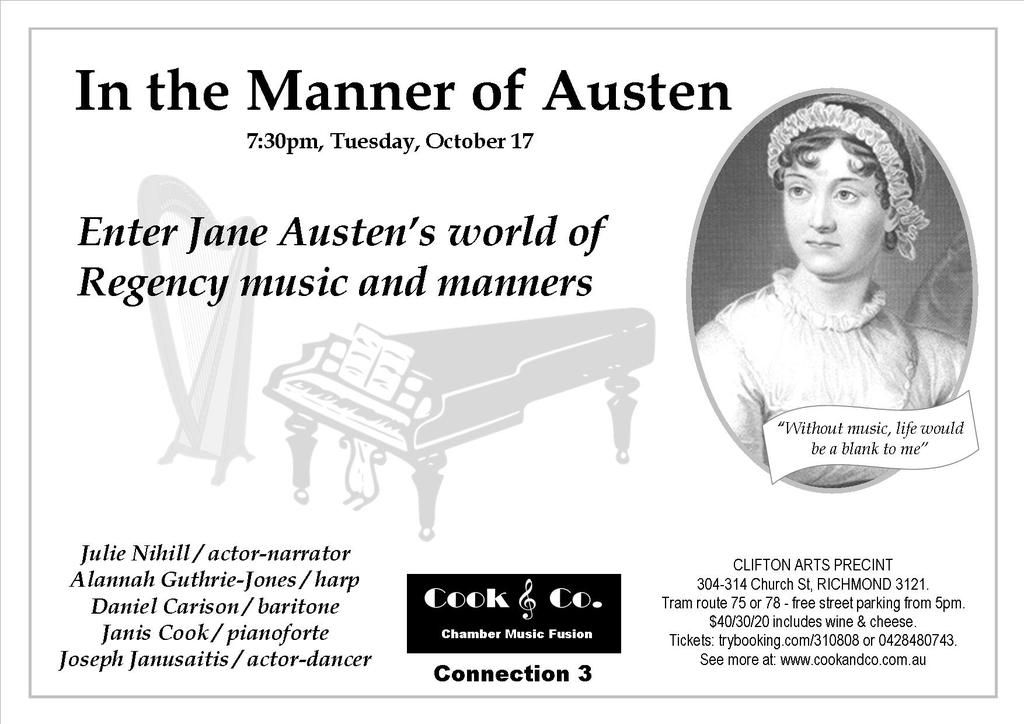 Connection 1: Unusual and intriguing.... the audience was carried away

BRC,
Connection 2: Each sinuous melodic curve came down from the player's lofty position with an unanticipated energy, the acoustic so responsive you could appreciate the hiss of bow on string..

Clive O'Connell,
THE REST: Essential Keyboard Excerpts*
*Selected segments now available online.
43 keyboard excerpts from Adès to Weber, including works by Bernstein, Copland, Ravel, Respighi, Saint-Saëns and Richard Strauss, plus informative text, preparation/performance tips and general information about chamber and orchestral scenarios. These are essential keyboard excerpts from mainstream orchestral and chamber repertoire which heighten the skills and artistry required by every serious pianist; concise exercises in style, character and technique which bring aspects of pianism into sharp focus.
A practical, non-scratch, plastic-coated wire coil binds 120 beautifully printed pages on quality paper.